DEEP, UNDISTURBED, SLEEP.™
Over 95% of owners report better sleep on a Tempur-Pedic® than their last mattress.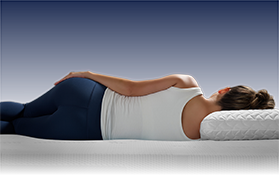 TEMPUR® technology precisely adapts to your weight, shape and temperature - offering unmatched comfort and support.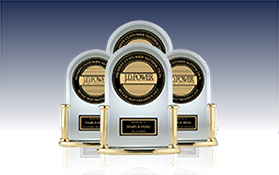 For the fourth year in a row, we were ranked highest in Customer Satisfaction with Mattress Purchased In-Store by J.D. Power in their annual Mattress Satisfaction Report.+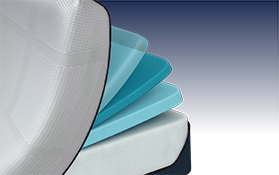 Our scientists and technicians work tirelessly to ensure every mattress we make improves the sleep of people everywhere.
EXPLORE THE TEMPUR-SENSE® COLLECTION
Featuring the technology that started it all.
TEMPUR® Material provides unparalleled
pressure relief and motion cancellation.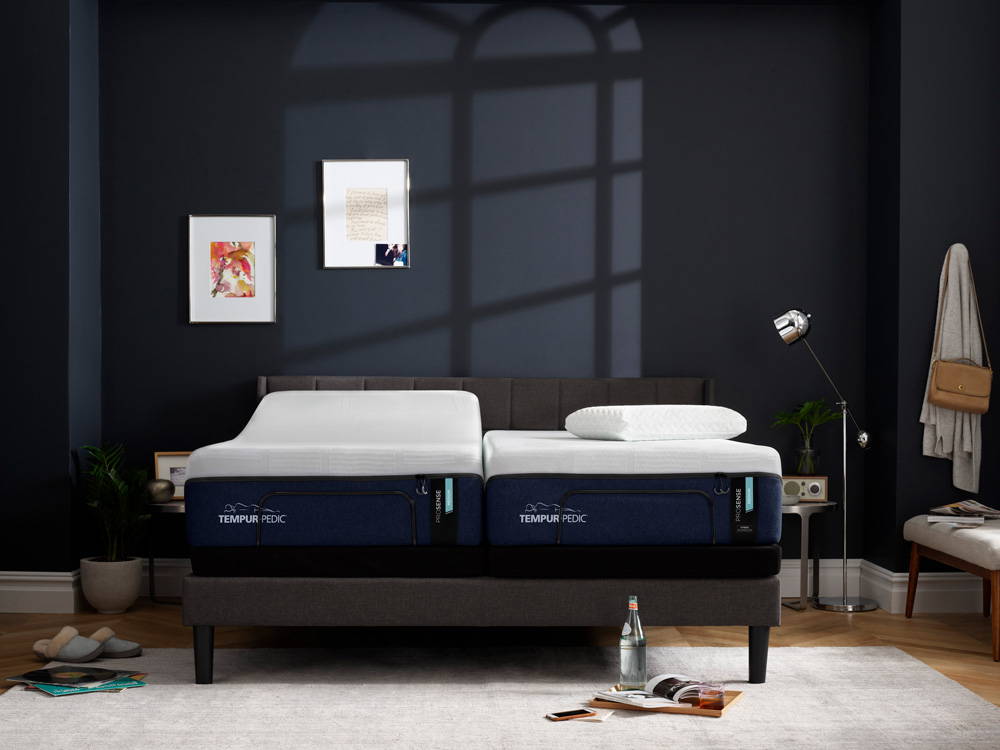 PROSENSE® COLLECTION
Continuous innovation for continuous comfort. The TEMPUR-ProSense® is expertly engineered with the most pressure relieving material we've ever created. It adapts and conforms to your body's unique needs. Every point of contact is more fully supported. Motion is more fully absorbed. And pressure points are more fully alleviated.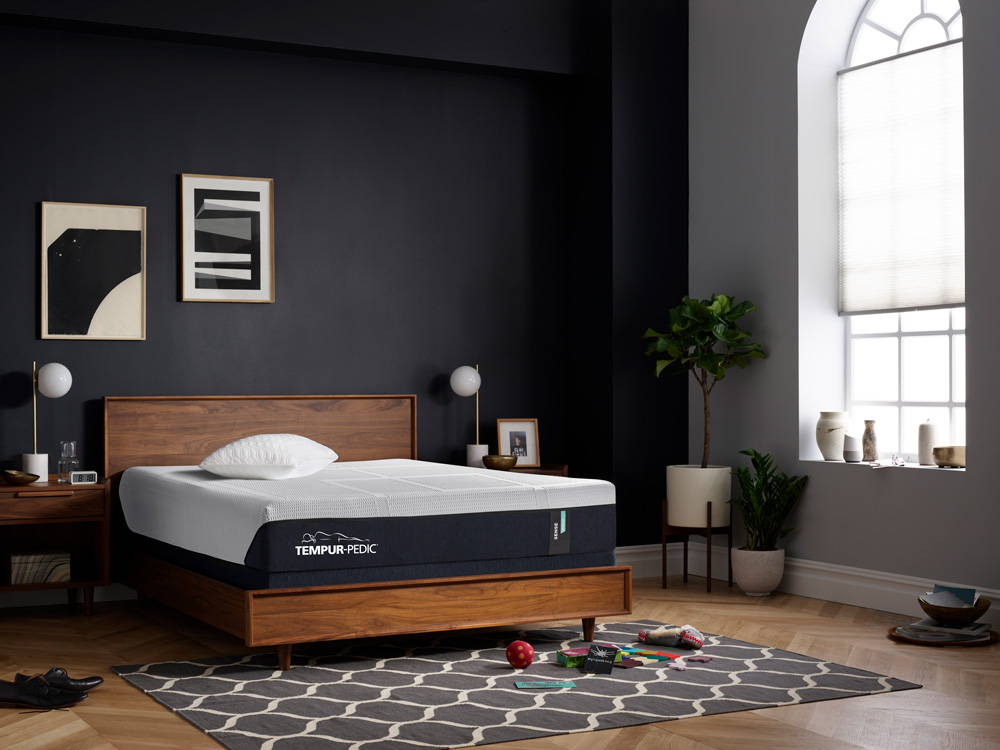 SENSE® COLLECTION
The technology that started it all, redesigned for today. The TEMPUR-Sense® Series combines superior moisture wicking comfort with two layers of premium TEMPUR® Material. Continually adapting and conforming to your body's changing needs throughout the night.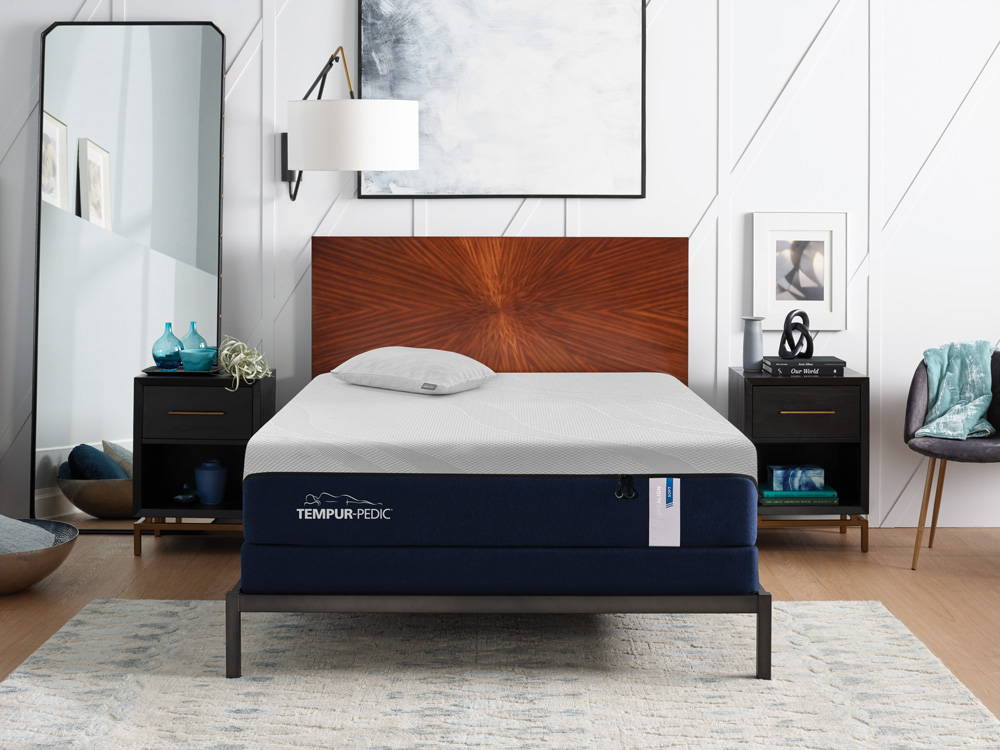 LUXEALIGN® COLLECTION
The TEMPUR-LuxeAlign® is the ultimate TEMPUR® experience. Maximum pressure-relieving power. Superior motion cancellation combined with our groundbreaking new material which intuitively adapts to your unique body in ultra-conforming comfort. Fall asleep faster. Stay asleep longer.
A PILLOW FOR EVERY SLEEPER
Over 95% of owners report better sleep on a Tempur-Pedic® than their last mattress.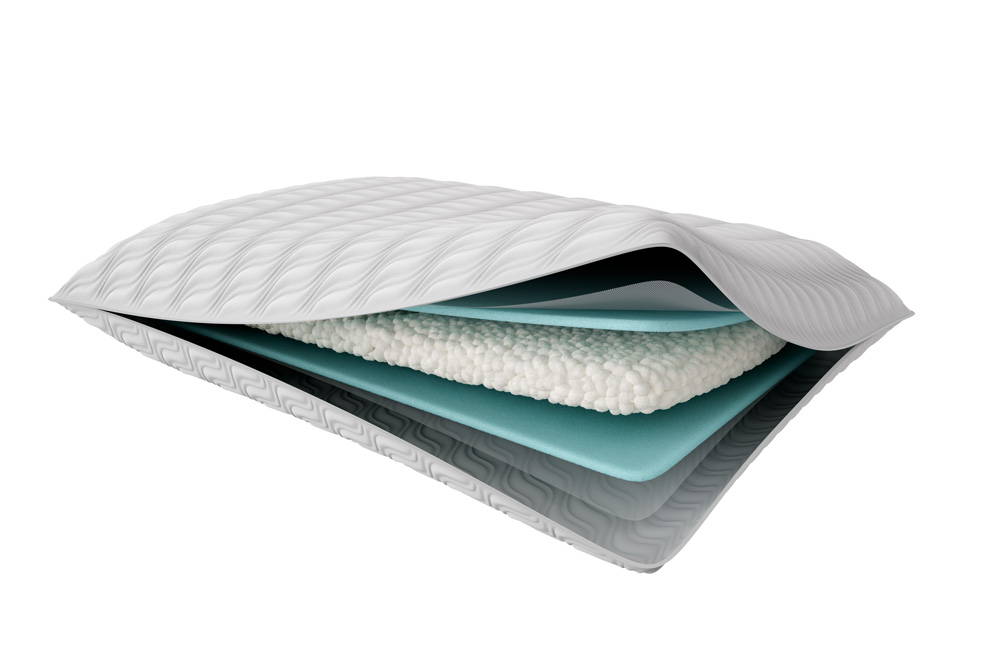 TEMPUR-ALIGN® PROLO
Extra-Soft feel designed for Stomach sleepers. Featuring TEMPUR® Micro-Cushions to provide an adaptive and confoming experience.
TEMPUR-ALIGN® PROMID
Soft feel designed for back sleepers. This pillow offers a dual sided design. Two layers of TEMPUR® material in different thicknesses provide two options of support just by flipping the pillow.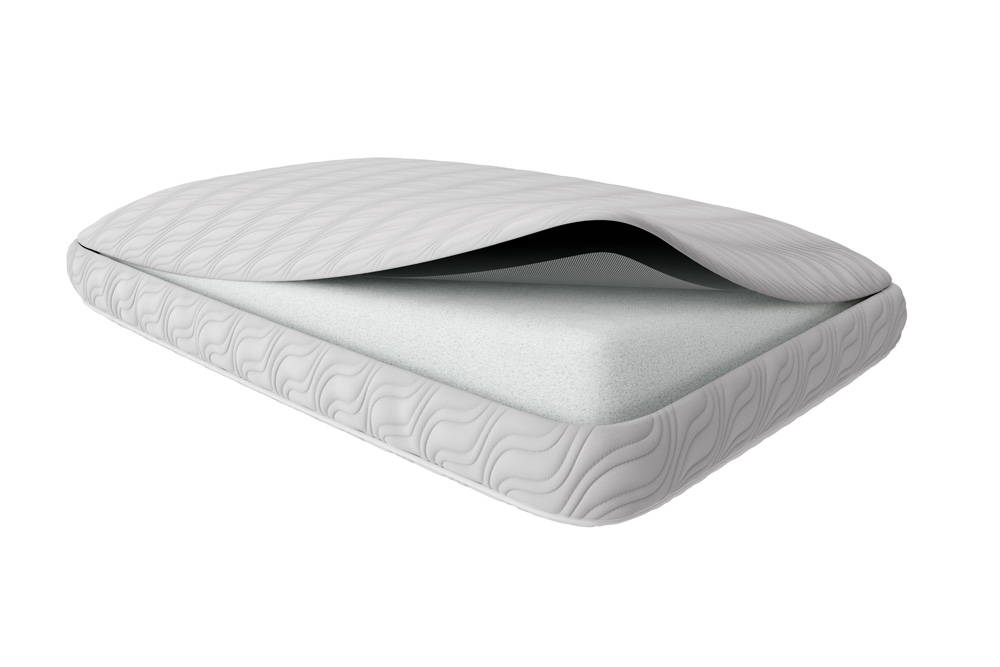 TEMPUR-ALIGN® PROHI
A higher profile pillow with a medium feel designed for side sleepers. Featuring our exclusive Tempur® Technology that precisely adapts to your head, neck and shoulders.
+Tempur-Pedic received the highest score among mattresses purchased in-store in the J.D. Power 2019-2022 Mattress Satisfaction Reports, which measures customer satisfaction with their in-store mattress purchase experience. Visit jdpower.com/awards