Small Space Dining Solutions

From weeknight suppers to festive dinner parties, the dining room is where family and friends gather together to enjoy good food and even better company! If your dining space is a little on the small side, don't let it become a barrier to making meal times a pleasure. We'll help you make the most of your square footage with our favourite small space dining room solutions!
Narrow it Down
For many, a traditional rectangular dining room table is almost an automatic choice since they often seat more than four people. While working with a small space, you can still go rectangular with a slimline table! A width between 35" to 42" will provide plenty of seating room. If you can't fit every dish on the tabletop, consider placing the food on a sideboard so guests can help themselves before taking a seat!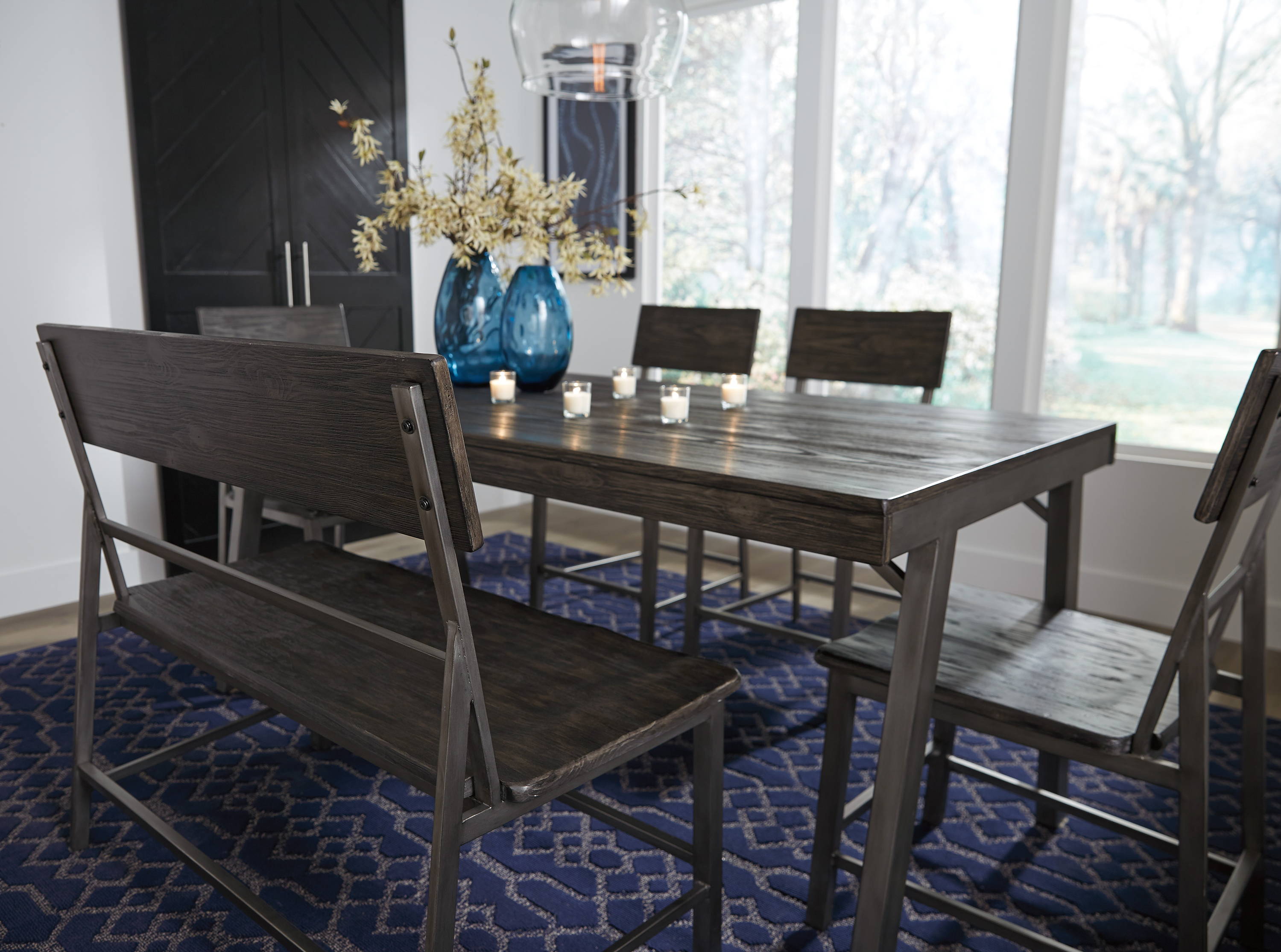 Go Round
When you're low on square footage, a roundtable offers the perfect solution for tight corners. Tapered table legs enhance the flow of the room, especially when paired with armless dining chairs. Not to mention, a round dining table is perfect for smaller gatherings; making the setting feel more cozy and intimate.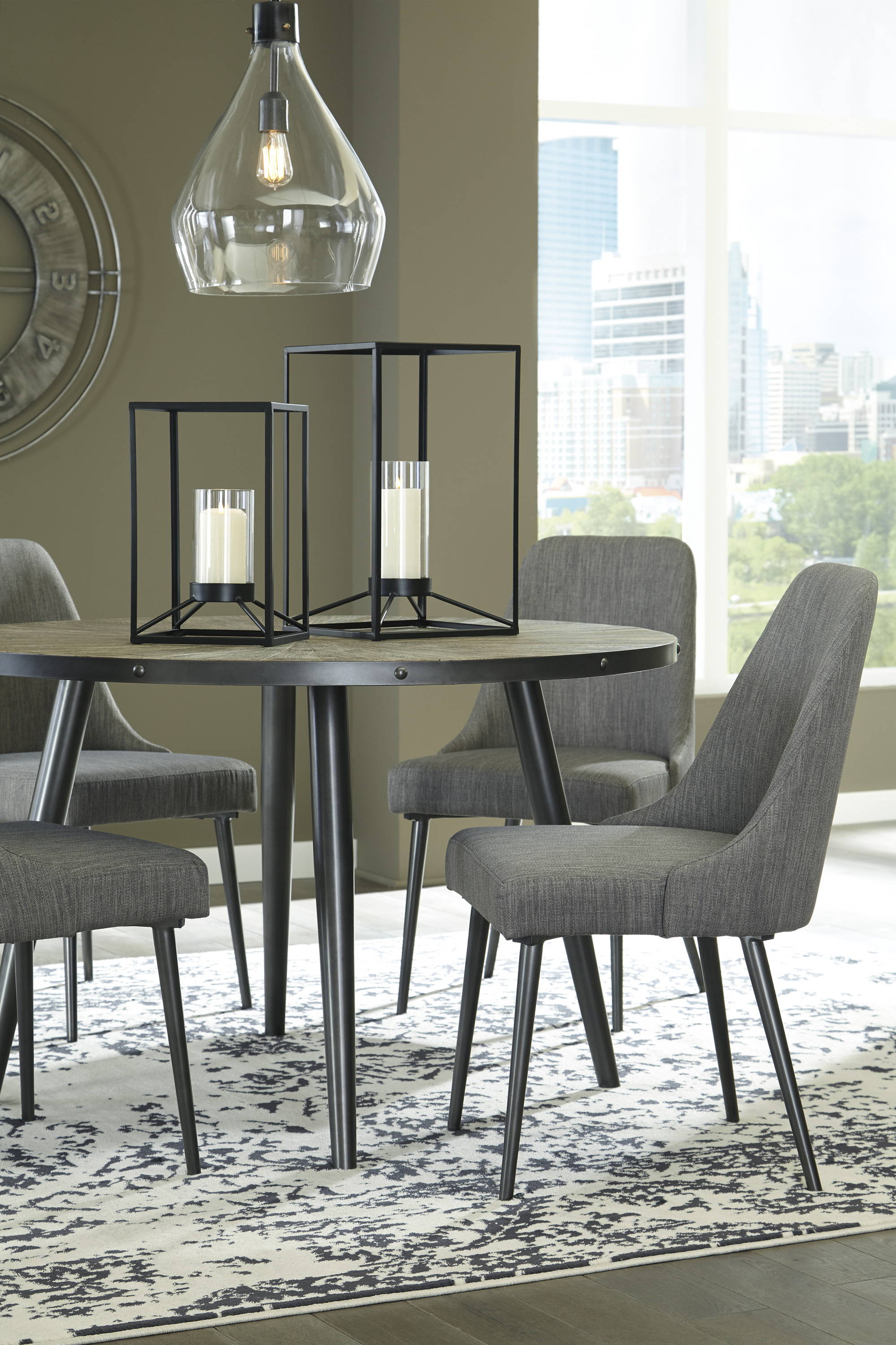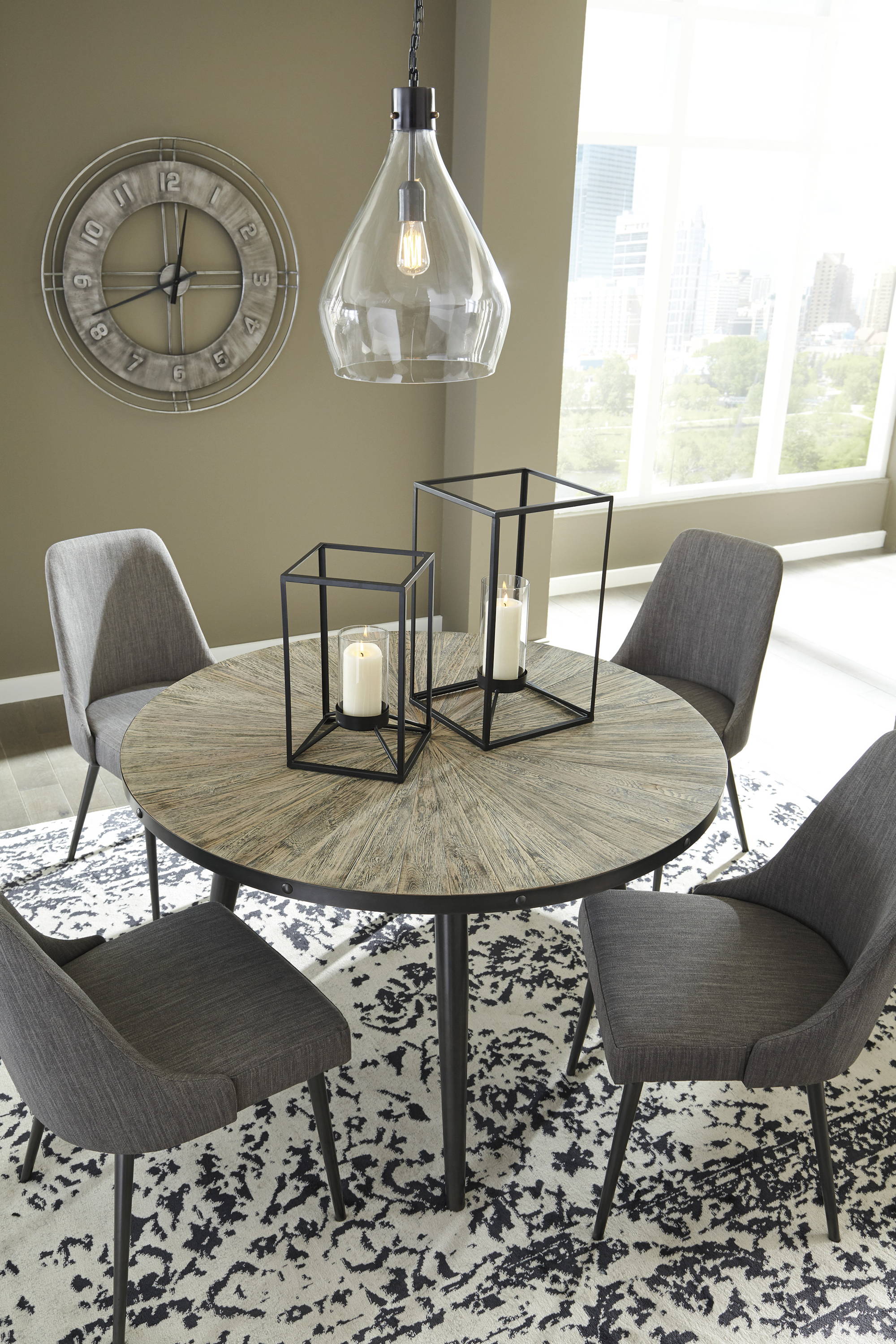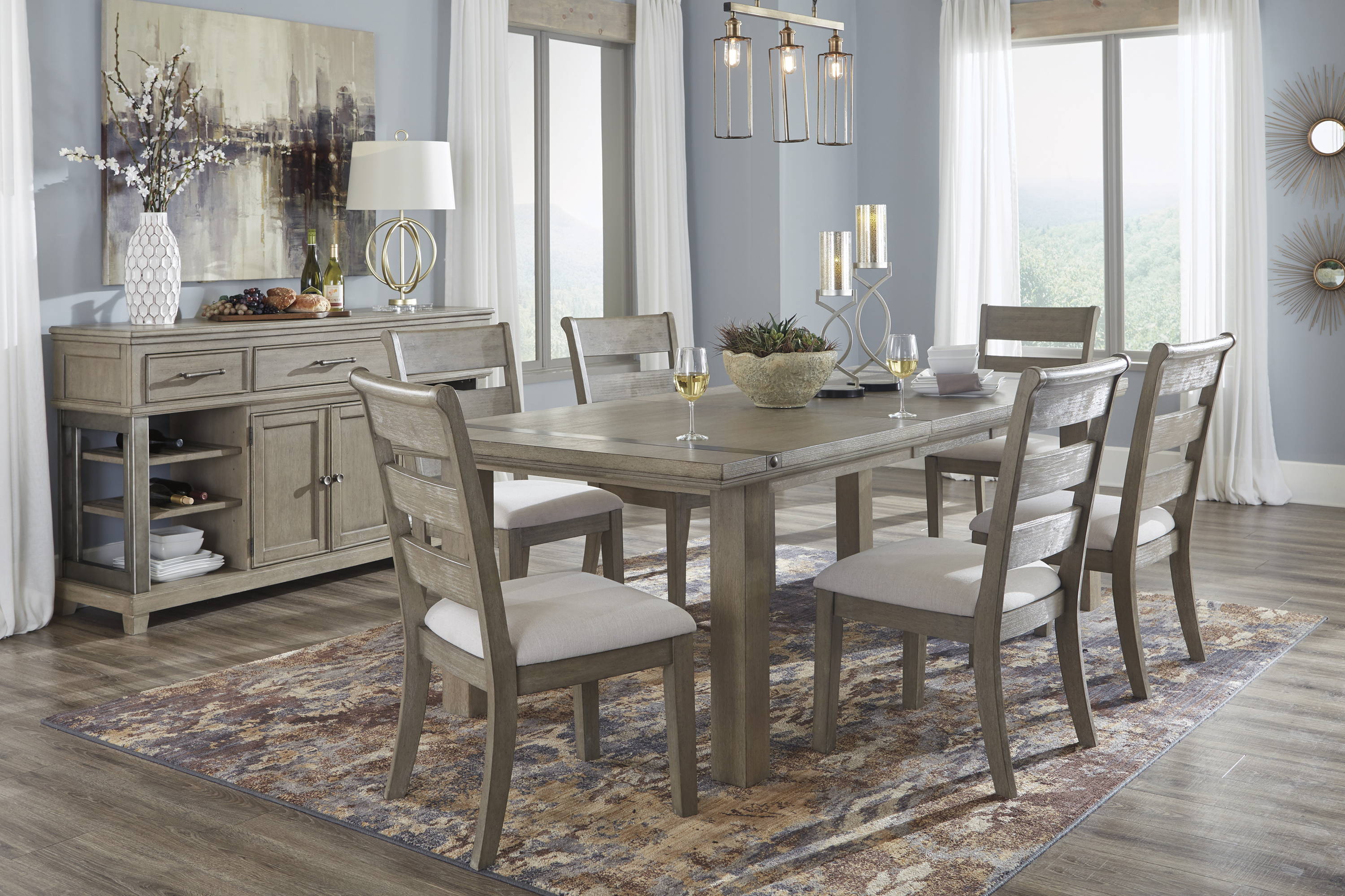 Expand Your Options
For daily dining, a standard four or six seater table often provides enough space, but when you're making room for company, it's a whole different story! With one extra leaf, you're free to entertain larger parties. You'll have enough space for every guest, and when the party is over, you can simply remove the leaf!
Make it Multi-Functional
With limited space, it's important to incorporate storage into your dining scheme where ever possible. Shelving or drawers built right into the dining table offer a storage solution to keep essentials within arm's reach!