Nothing says home sweet home like a modern farmhouse interior! Whether you live in the depths of the country, or in the heart of the city, there are many ways to incorporate this sought-after style. Check out our top design elements that will help you achieve this down-home look!
Two Tone
Maintain the classic elegance of white while enjoying a sense of natural charm! Combining rustic wood surfaces with cottage white creates undeniable visual interest. From lighter wood to dark, this colour variation adds variety and depth to your countryside escape!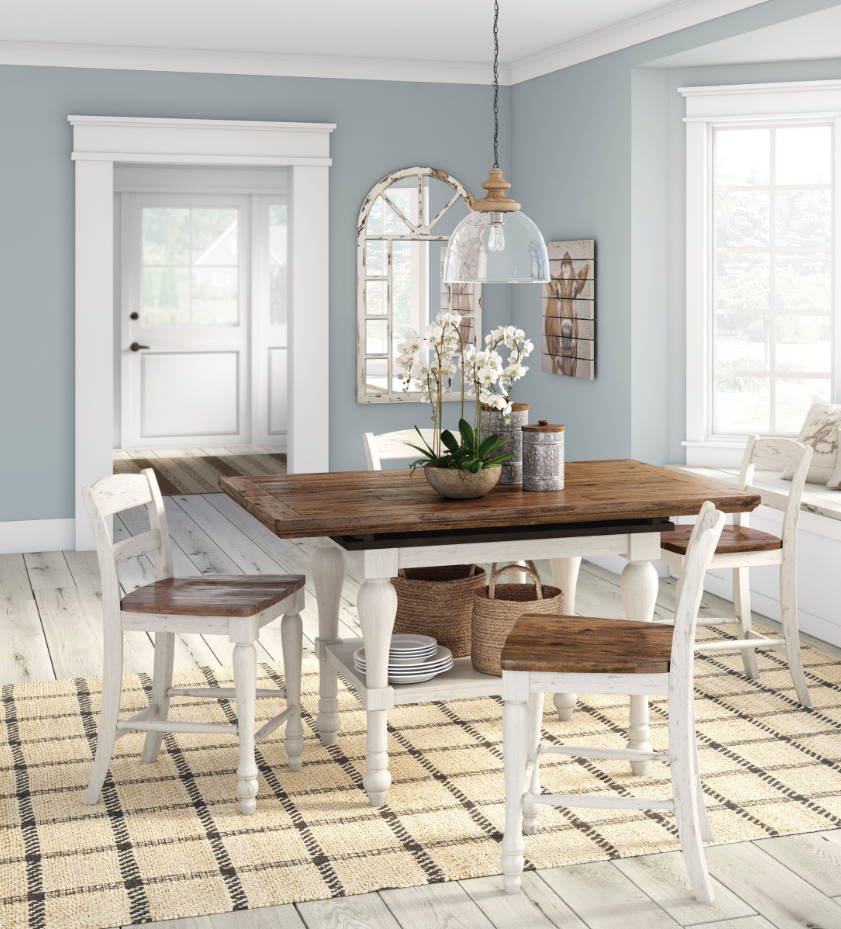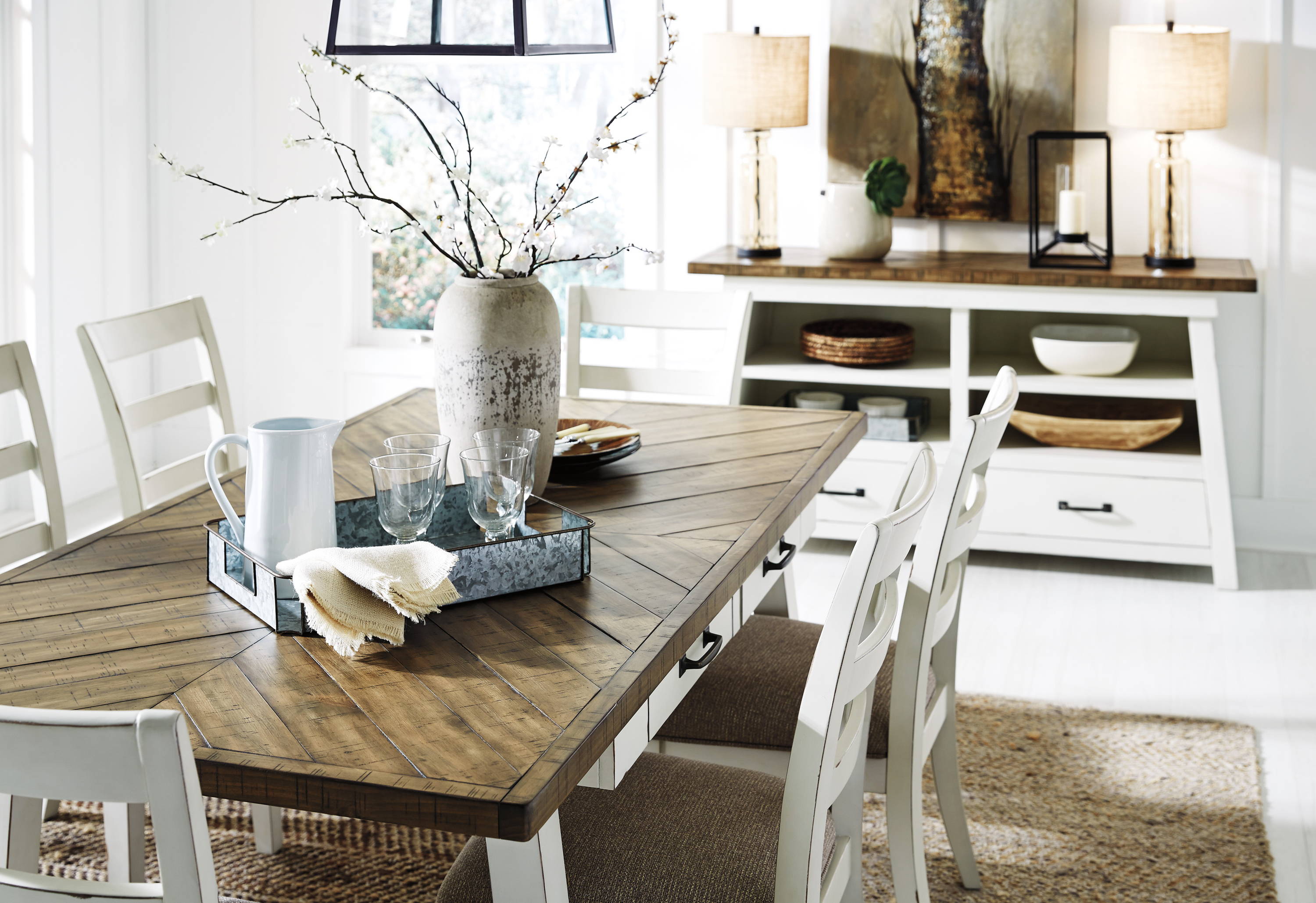 Texture
Let's take contrast a step further with a texturized tabletop! This eclectic touch of style accentuates the country chic appeal, adding a touch of dimension to the room. Herringbone is a great example! Its arrangement of rectangles set on an angle creates a dramatic visual effect.
Perfectly Imperfect
The more worn and battered, the better! When it comes to farmhouse style, the lived-in aesthetic does not disappoint. A little patina goes a long way since you won't have to worry about the look of wear and tear over time!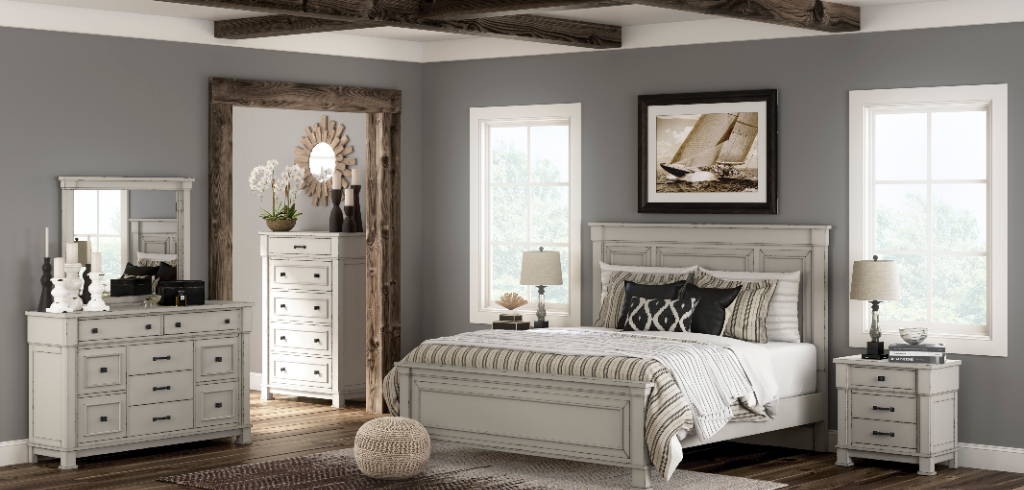 Organic Warmth
Warm up your atmosphere with a blend of lived-in neutrals! Shades of white, beige and grey make for a classic base. If you're a big fan of colour, mix pops of your favourite shades sparingly! Earth tones and blues give that modern touch to farmhouse style.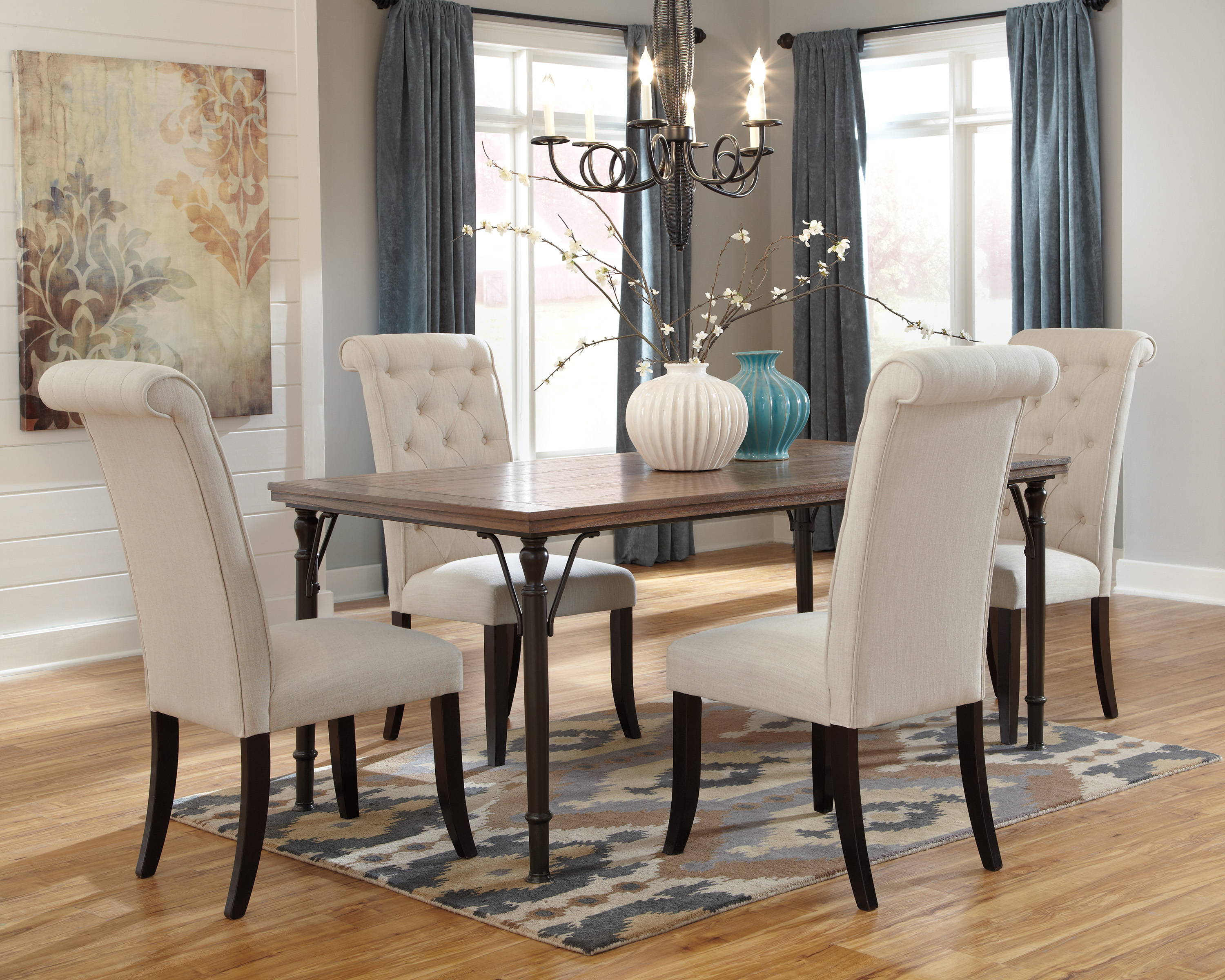 Metal & Wood
Metal and wood blend together beautifully in farmhouse design! These sturdy materials have stood the test of time, so you'll never to sacrifice style over durability. You're left with furniture that's gorgeous and rich with character!
SHOP NOW