5 Dining Rooms for Your Holiday Dinner Party

Although the traditional dining room has evolved over the years, it remains the ultimate place to share meals and memories over the holiday season. From casual to lavish dinner parties, your dining room is required to be livable, functional, and stylish. Get inspired with our top 5 dining rooms for your holiday dinner party!
1. Windville
The Windville Dining Series invites you to gather round in a rustically refined style! With a touch of farmhouse flair, the dramatic double pedestal base makes a style statement that is sure to impress your guests. Tabletop with carved detail extends with separate extension leaf, providing seating for up to ten guests! Simply pull up an upholstered side chair or even a bench!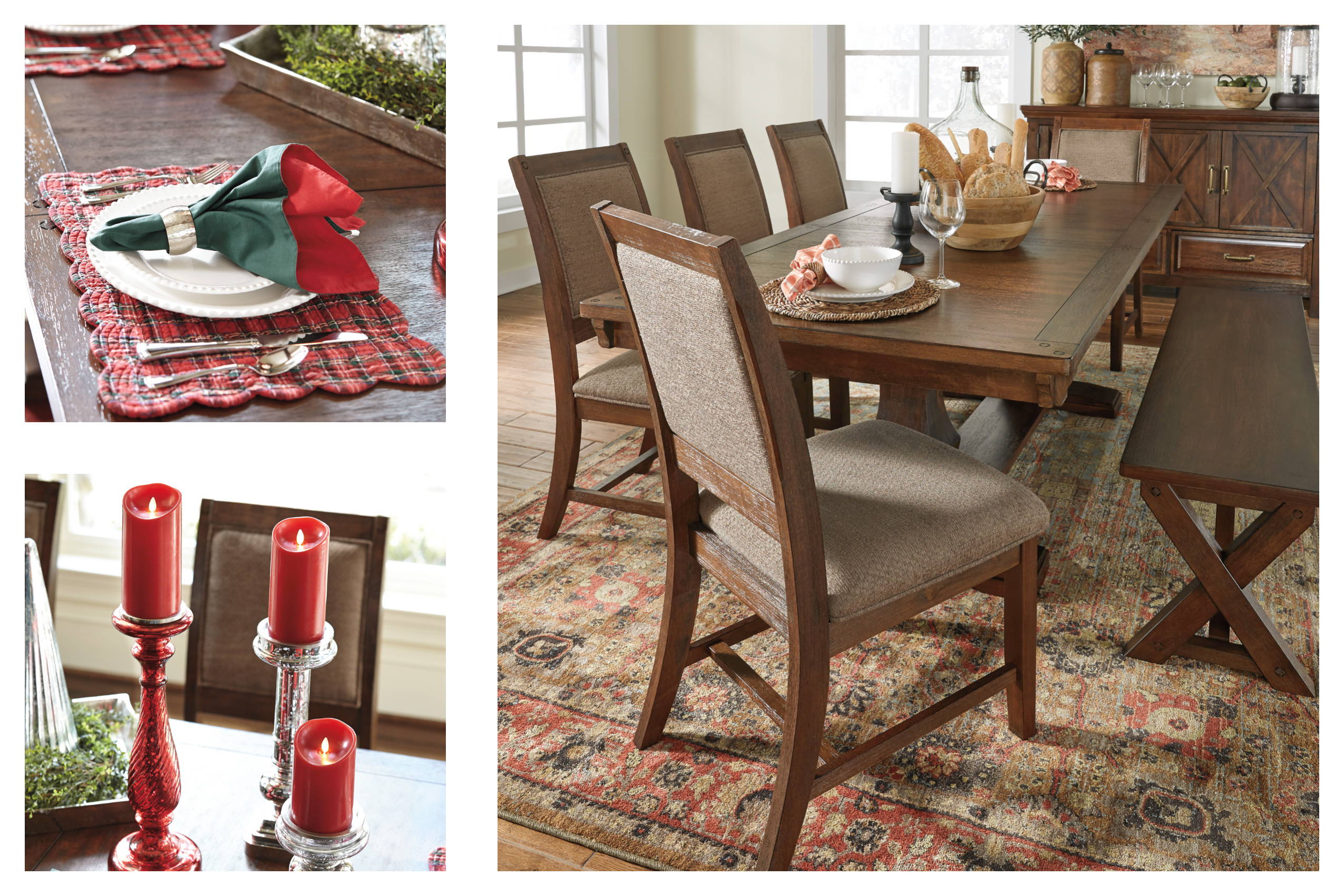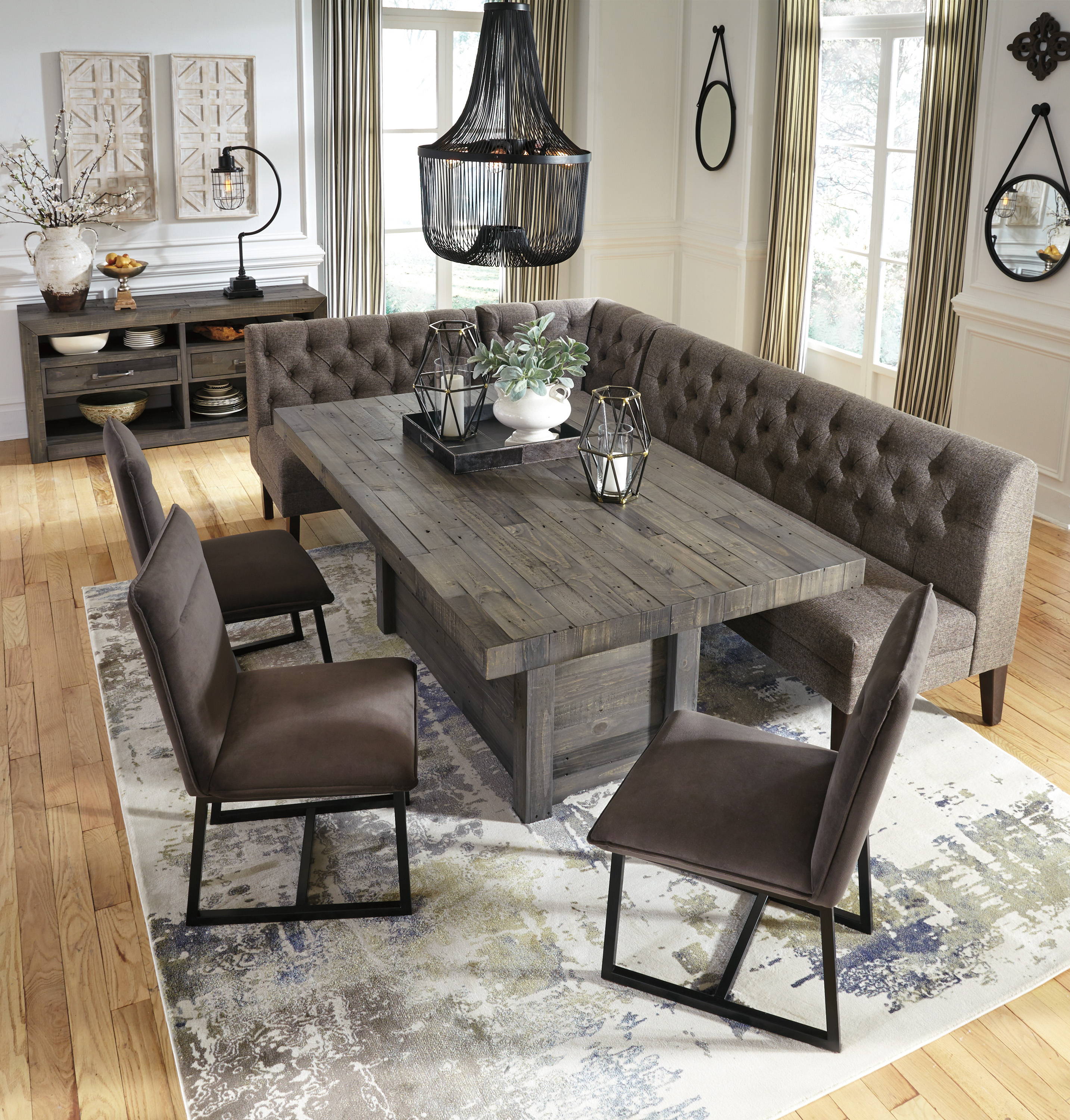 2. Mayflyn
The Mayflyn Dining Series is all about rustic charm and contemporary design! Featuring the Tripton Bench and Rozelli Upholstered Side Chair, you will never have to worry about finding an extra seat for an unexpected holiday guest! Sculptural shapes and graphite tones create luxury and sophistication in the most livable way.
3. Grindleburg
Showcase your love for modern farmhouse with the Grindleburg Dining Room Series! Tabletop with lightly weathered finish seats up to six guests, featuring stain resistant Nuvella® fabric chairs! This innovation eases your worry when the unexpected spill happens, never having to sacrifice style over practicality during your holiday dinner party!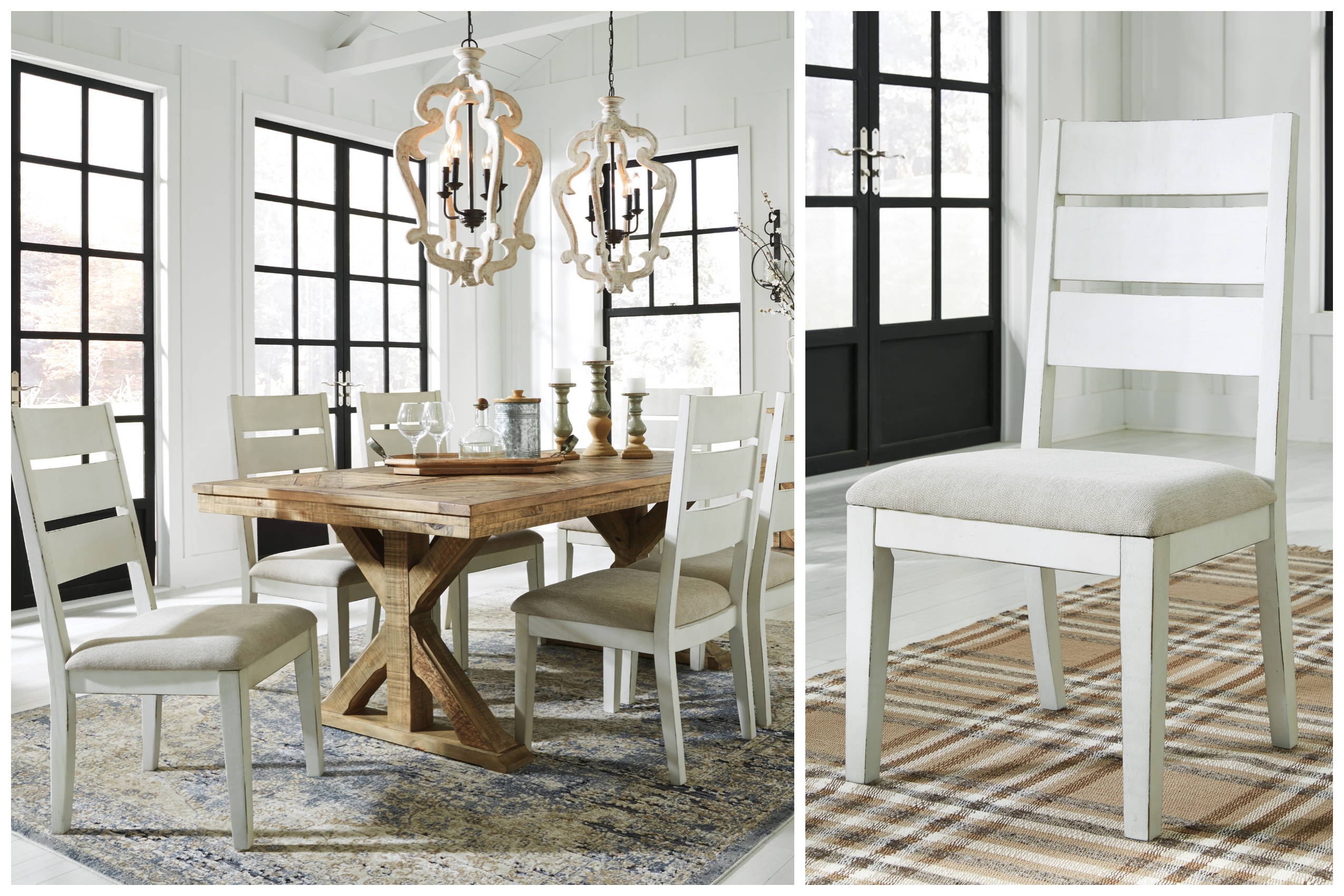 4. Alexee
Refreshingly simple and yet so sophisticated, the Alexee Dining Room Series features clean lines, beautiful tapering and a touch of refinement. With a deep and dark finish, the table top extends with separate extension leaf, seating up to eight! Cushioned seat with grey tweed adds a natural complement to the entire look.
5. Centiar
Showcase a little retro flair with the Centiar Dining Room Series – perfect for small spaces! Rustic table with slanted, tapered legs features storage with four drawers, making holiday place setting a total breeze! Not to mention, it seats up to six guests comfortably with stain-resistant Nuvella® upholstered chairs!