With the start of the school year fast approaching, homework sessions are on the horizon, whether we like it or not! If your family requires a workspace but lacks the square footage for a dedicated home office or homework station, we've got you covered! Our 4 innovate furniture options will help hit the books, even in the smallest spaces.
Counter Height Dining Table
Make the most of your dining room by turning your counter height table into a comfortable workspace with a bird's eye view! Convenient bottom shelves provide storage which allows you to set aside work when it's time to enjoy a meal.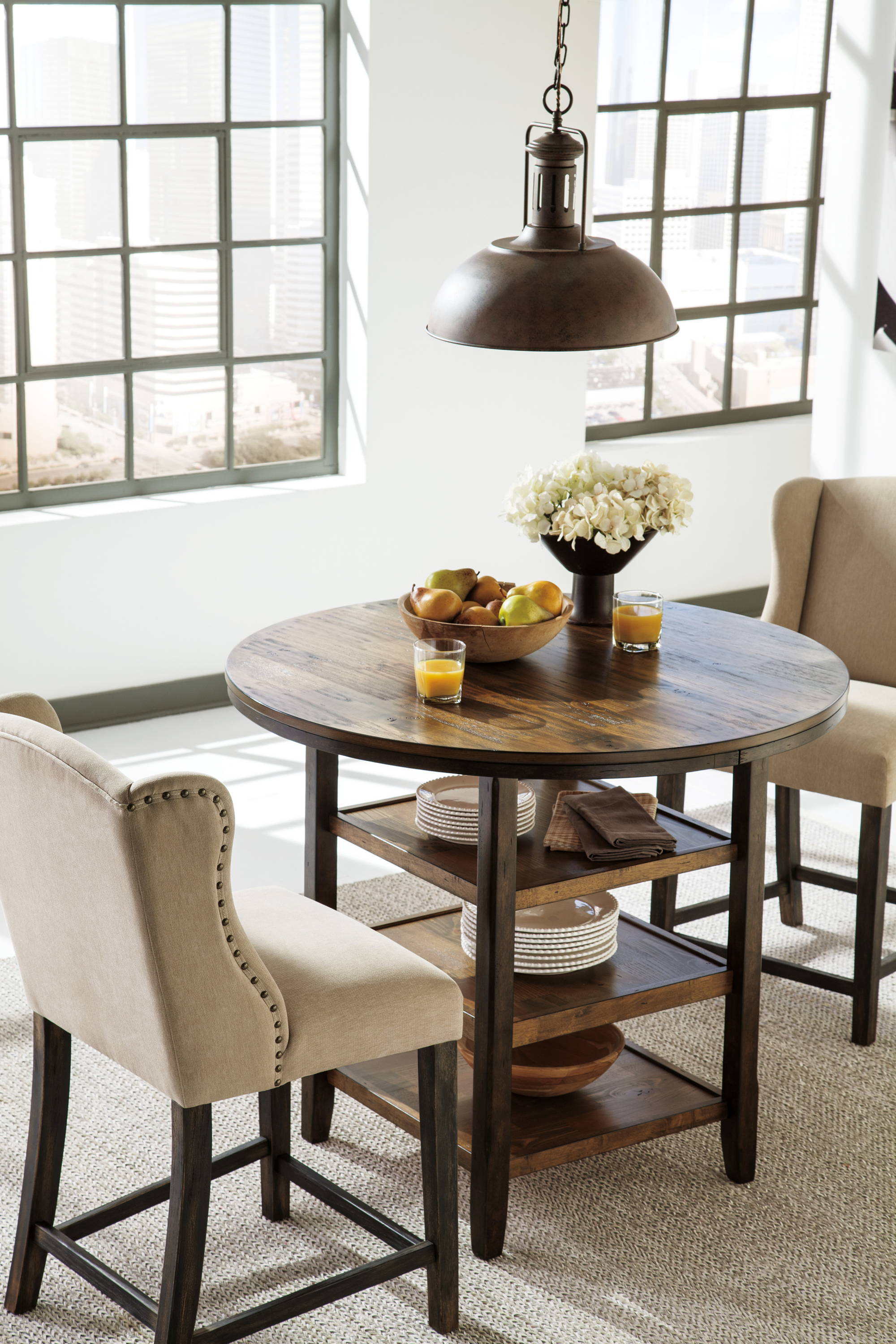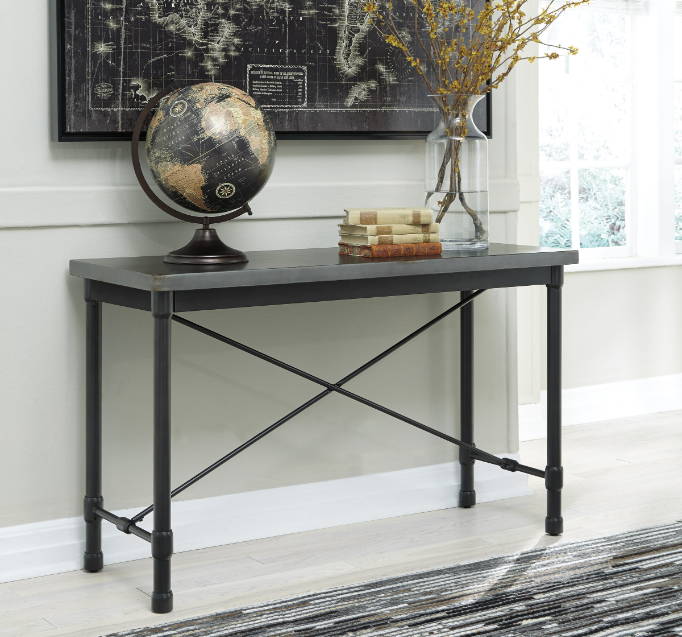 Console/Sofa Table
Do you have a sofa console behind a couch or along a wall? Simply pull up a chair or stool, and you've created an easy-access workspace. When class is not in session, this table can double as a display space.
Kitchen Island
A kitchen island easily doubles as a workspace for food preparation AND homework! Utilize one end as a makeshift desk, while reserving the other for cooking. Extra drawers, shelves and cabinets come in handy whenever you need to stow away the work gear.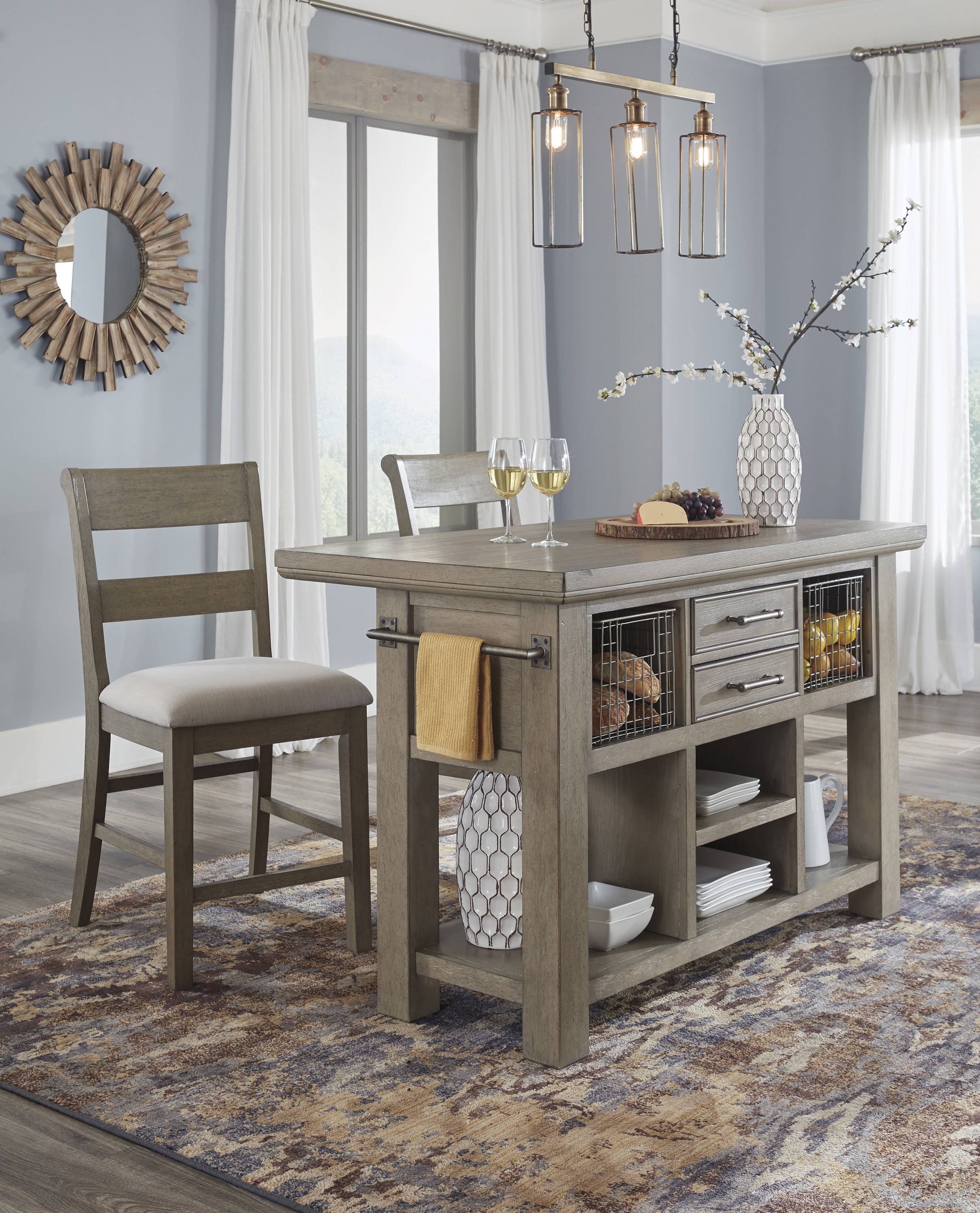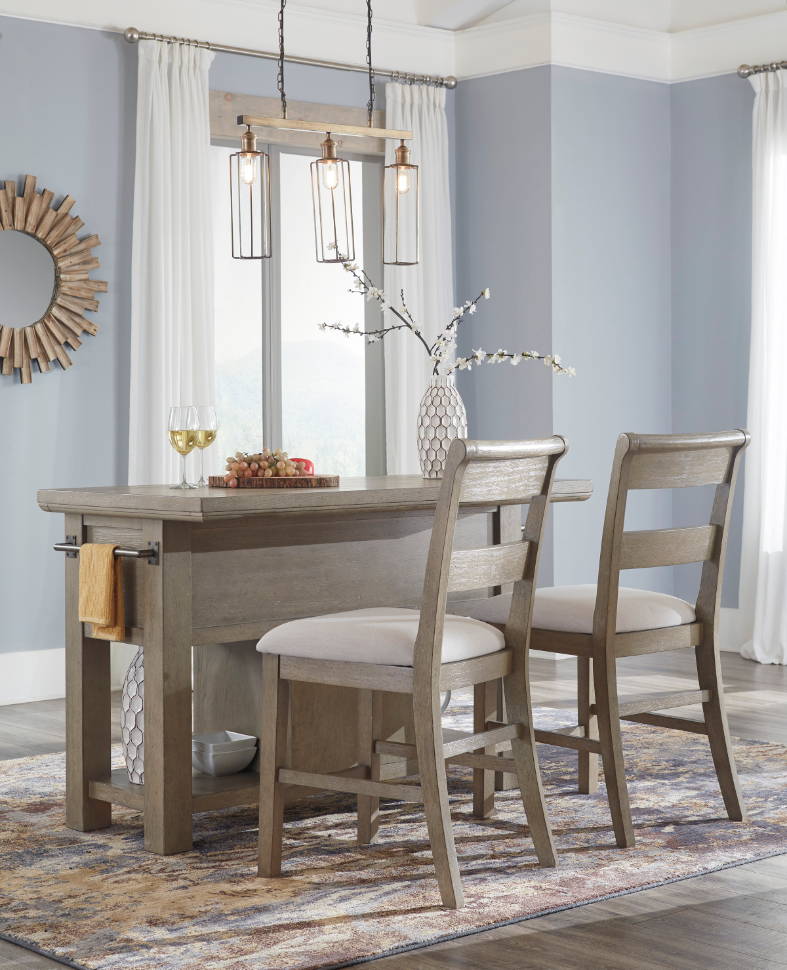 Lift-Top Coffee Table  
Work in the comfort of your sofa or loveseat with a lift-top coffee table! Simply lift the top, and you'll have a flat surface at the perfect height for working and snacking! Look for tables that sport hidden storage and open shelves to keep everything within reach when you need it, and out of sight when you don't.